David Pibworth Stage Hire
The great advantage of the Stagemobil L lies in the quick and simple handling. It can be erected in 30 minutes
Stage Hire for:
Festivals 
Bands 
Car Shows
Weddings
Stage Productions
Industry Standard High quality German engineering 
Safety Rails, steps and valance
Full public liability insurance
The great advantage of the Stagemobil L lies in the quick and simple handling. It can be erected in 30 minutes although we advise an hour to include correct positioning.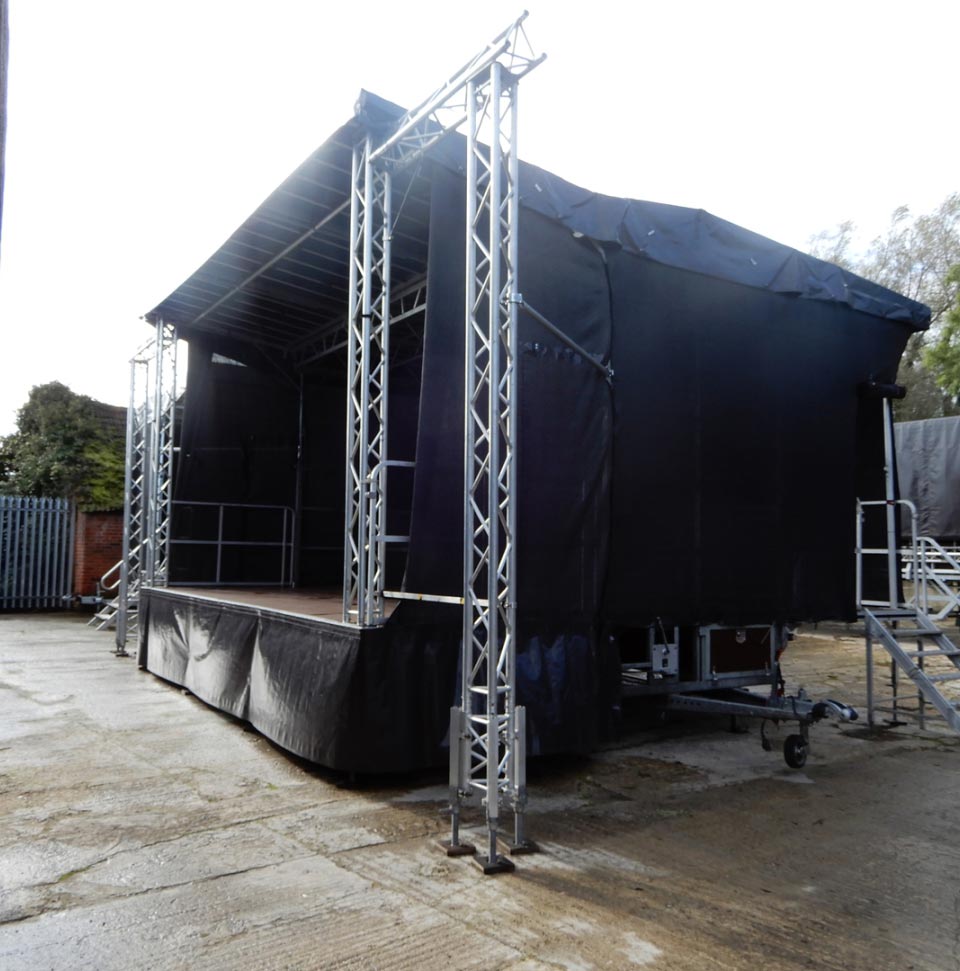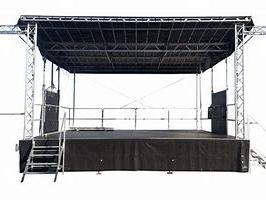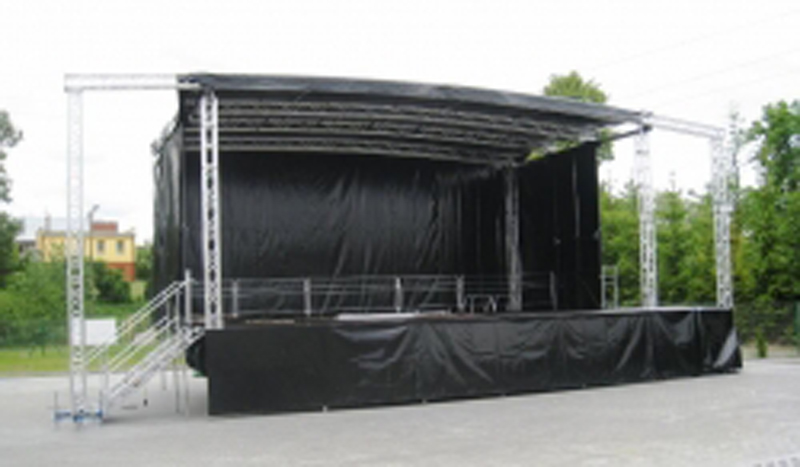 Stage Trailer
Dimensions when set up
As Trailer: 8.2m Length, 2.54m Width, 3.7m Height
As Stage: 6.8m Width, 6.3m Depth, 4.6m Height
There is 42sq m of stage surface
The great advantage of the Stagemobil L lies in the quick and simple handling. It can be erected in 30 minutes although we advise an hour to include correct positioning.
6.3m Depth
4.6m Height
3.5m Clearance
Height of stage floor 1m
Floor capacity 350kg per m2
Roof capacity 350 kg
Stage floor slip proof, water proof
Chassis and Frame Hot-dip galvenised steel
Awning and curtains – B1 Flame Resistant
Full Public Liability Insurance
Towed on site by a 4 by 4
1 hour set up
PA Wings are available if required. Each PA wing has a 350kg weight capacity.
Easy set up, See for yourself.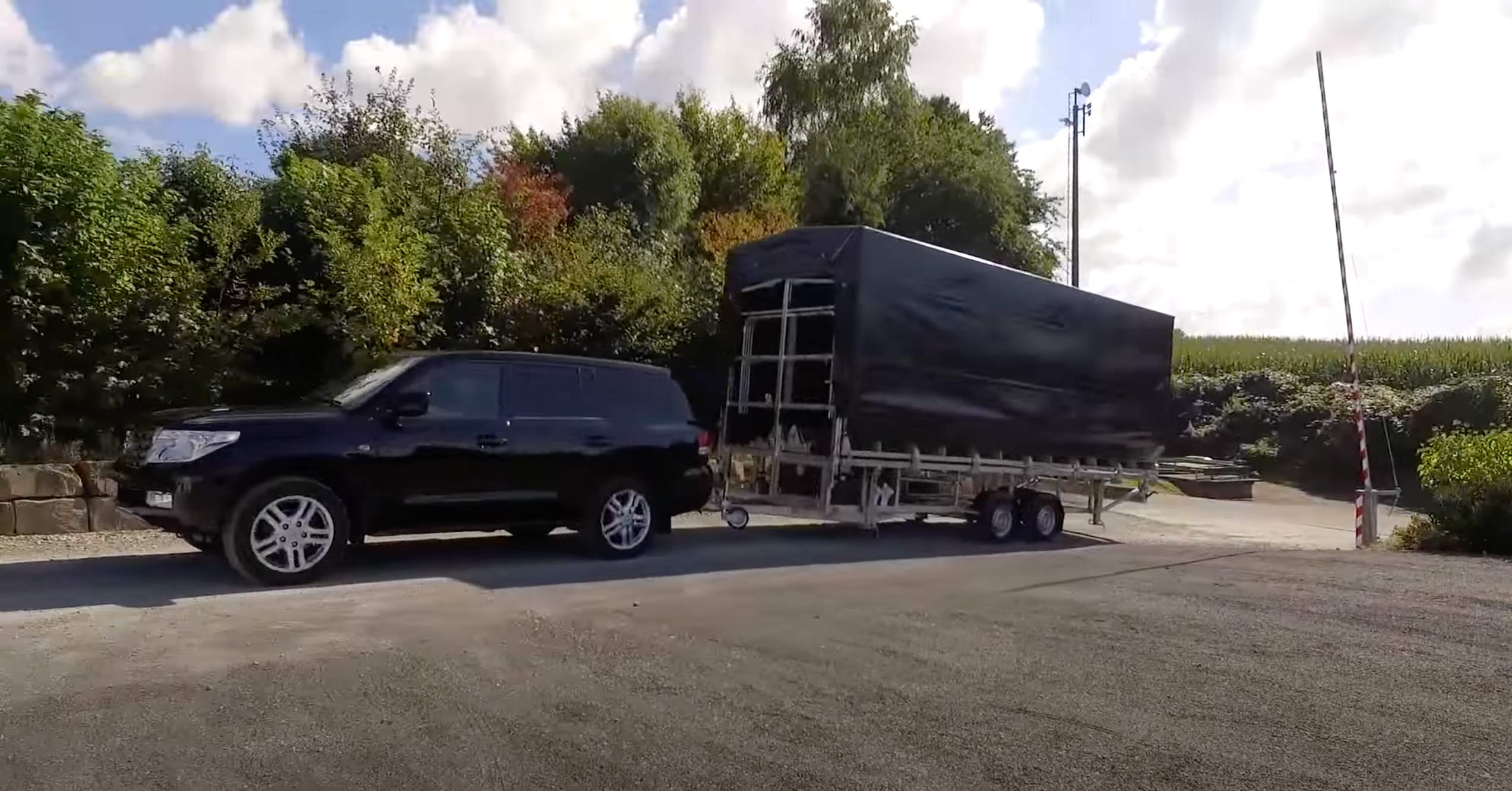 Current Hire Dates
Trailer Stage
2022
18th June – Olney Rugby Club
25th June – Olney Rugby Club
1st July – Yaxley, Peterborough
2nd and 3rd July – Newport Pagnell Carnival
4th – 8th July – Yaxley, Peterborough
17th July – Guildford Jazz Festival
7th August – Henry Allen Trust, Milton Keynes
12th August – ABBA at The Arches Theatre
13th August – Richard Digance and Friends at The Arches Theatre
29th August – Heathfield Le March, Sussex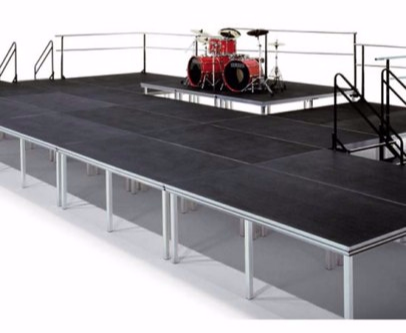 Choice of leg heights – 200mm, 400mm, 600mm.
Safety Rails, steps and valance
Full public liability insurance
Our DuraMatt Medium Duty Access Mats are manufactured from 100% recycled high density polyethylene (HDPE) and are weight tested to a maximum load of 15-20 tonnes on soft ground, on hard standing areas or firmer ground they can take up to 40+ tonnes. These mats are ideal for both short and long term projects providing access for light/medium plant and machinery, but also work personnel and the public.
For effective man-handable access, David Pibworth Stage Hire Ltd supply some of the markets leading products for temporary access and ground protection over soft or sensitive ground.
These mats are essential for the construction, civil engineering and groundwork industries, and they can also be used within the festival and outdoor event sectors.
Their lightweight but heavy duty nature, also reduces transport costs, as well as enabling quick and easy installation by two people.
DuraMatt Medium Duty Access Mats have a highly engineered, 'non-slip' surface on top, and a smooth surface on the bottom, this substantially improves the grip and reduces slippage, even in the most challenging weather conditions.
DuraMatts can be connected together.
Key Features and Technical Details 
Size: 2.4m x 1.2m x 12mm
Maximum suggested weight loading: 20 tonnes (depending on ground conditions)
Material: 100% recycled polyethylene
Non-Slip traction top surface
Smooth bottom surface for work on hard standing areas
Avoids health and safety issues
Avoids property, heritage and environmental damage and reinstatement
Avoids vehicles becoming bogged down
Low transportation and handling costs
Premium 100% recycled or virgin low density polyethylene which is 100% recyclable
£3.50 per mat per day, delivered and laid, minimum 10. Prices exclude VAT.
Discounts for longer hire periods.
Local jobs free delivery.
David Pibworth Stage Hire Ltd
Alongside our portable staging we offer a range of other structures suitable for Festivals and events.
If you would like more information on what we provide. I'm very happy to help. Please send any questions you may have to davidpibworth@googlemail.com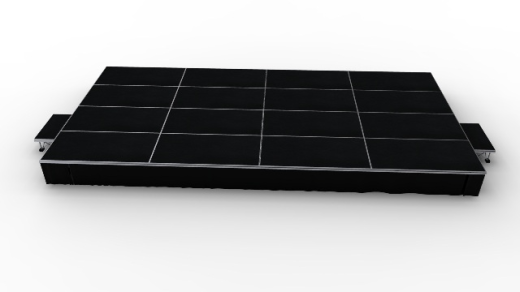 16 Sections of 2m by 1m Portable Staging (8m by 4m) - £720.00
Portable Staging and Prices
The standard price for our portable staging is £45 per section which includes set up, safety rails, steps and black or red valance if required.
The standard height for a stage for a band etc is 400mm.
We also have leg heights of 600mm and 1000mm for multi level stage productions. 
The minimum hire is 6 sections and we operate free delivery within a 20 miles radius of Olney. Travel costs over and above that are charged at cost.
For car platforms, please contact us for quote as there are safety issues to address and more equipment required to get the car on to the stage.
We also have disabled ramps for our portable staging and again please phone for quotes as there are different ways to achieve this requirement.
All prices exclude VAT
Stage Trailer
Monday  – Thursday. 1 day hire – £1,000
Friday  – Sunday. 1 day hire – £1,450
Friday – Saturday – Sunday (full weekend) hire price – £3,000
All prices plus transport costs if over 20 mile radius of Milton Keynes
£1 per mile over the radius stated.
Price includes full Public Liability Insurance of £5,000,000
A 25% deposit is required to guarantee booking and the outstanding balance will be payable the week before the event unless other terms are agreed. All payments to be made by Direct Banking unless by agreement.
All prices exclude VAT